On this day, Lien Tam Monastery is open for visitor and offer huge free buffets and activities.
Vietnamese Culinary cultural day is an annual event organized at Lien Tam Monastery as part of Turku Day. The aim of the program is to preserve and introduce Vietnamese culture to young Vietnamese overseas and international friends. Furthermore, we hope that through a big diverse vegetarian buffet, we can encourage people to choose pure vegetarian foods and develop the compassion.
Mid-autumn festival is an annual festival organized in Vietnam and other countries in East Asian Cultural Sphere. In Vietnam, it is also known as the children festival. Children will receive gifts and get to see the lion dance, dragon dance, performance, playing games, etc.
The event is free of charge and open to everyone. The buffet is also free. We offer about 50 free vegetarian dishes at this festival.
Program:
09:00: Open for visitor
11:00: Short recitation and dharma talk
12:00: The culinary culture program with more than 50 vegetarian dishes.
14:00: Some friendly activities and performances for children.
15:00: End of event.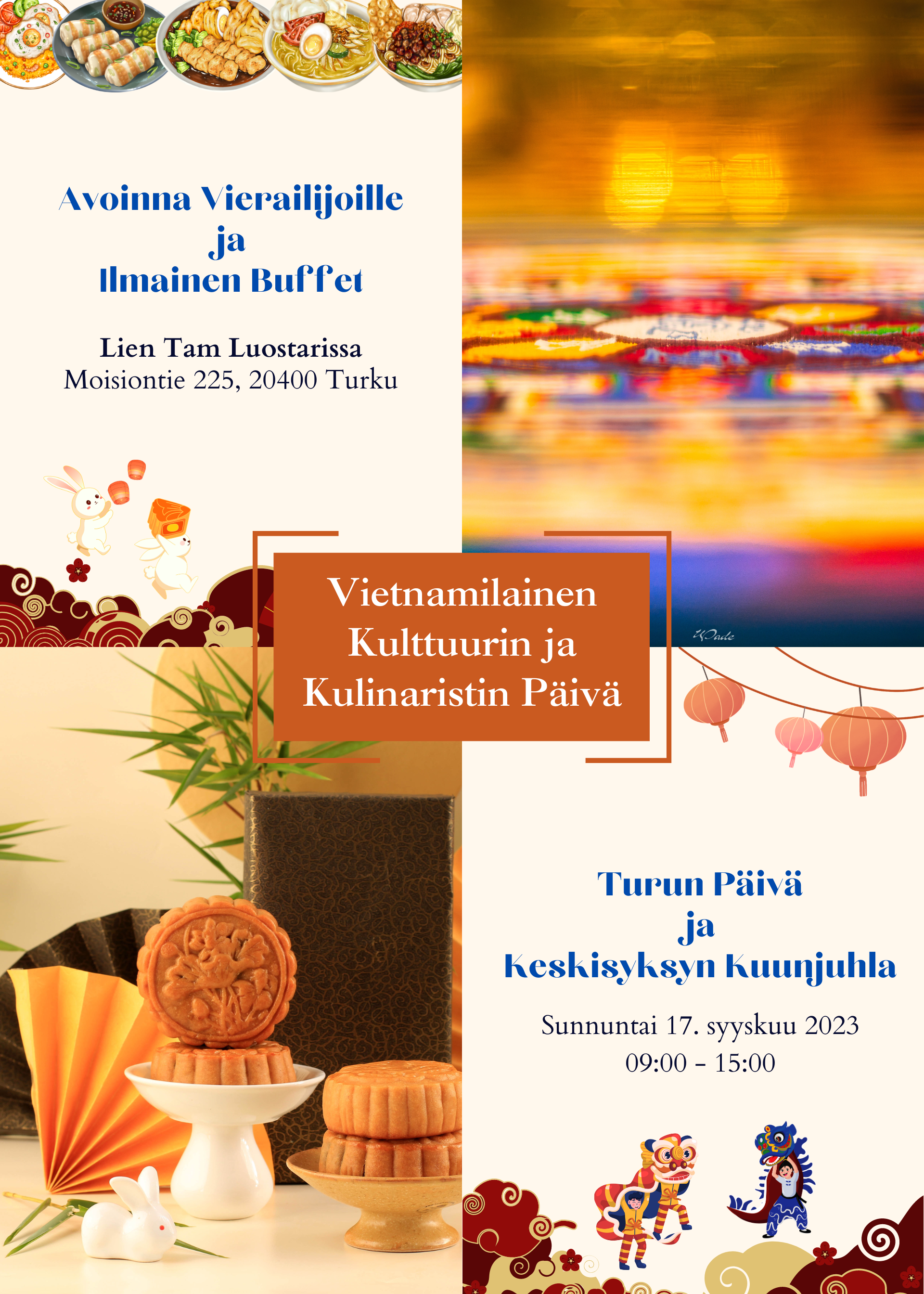 Contact us directly: [email protected]