At Lien Tam monastery the focus is on living as independently and ecologically as possible. Particular attention has been paid to renewable energy and waste sorting. Also being self-sufficient by growing some of the foods in garden and collect from its own land. In the yard of the monastery there are three unheated greenhouses where is possible to grow Vietnamese vegetables, mint, cucumber and tomatoes. Carrots, radishes, peas, and lettuce are planted outside the vegetable garden. The greenhouses are currently undergoing a surface clearing operation for plantings. In the future, there might be two larger greenhouses built to replace the current ones.
In April, birch sap is collected from the monastery's own forest. Birch sap contains healthy trace elements such as: potassium, calcium, magnesium, manganese and vitamin C. Sap is suitable to use in tea for example.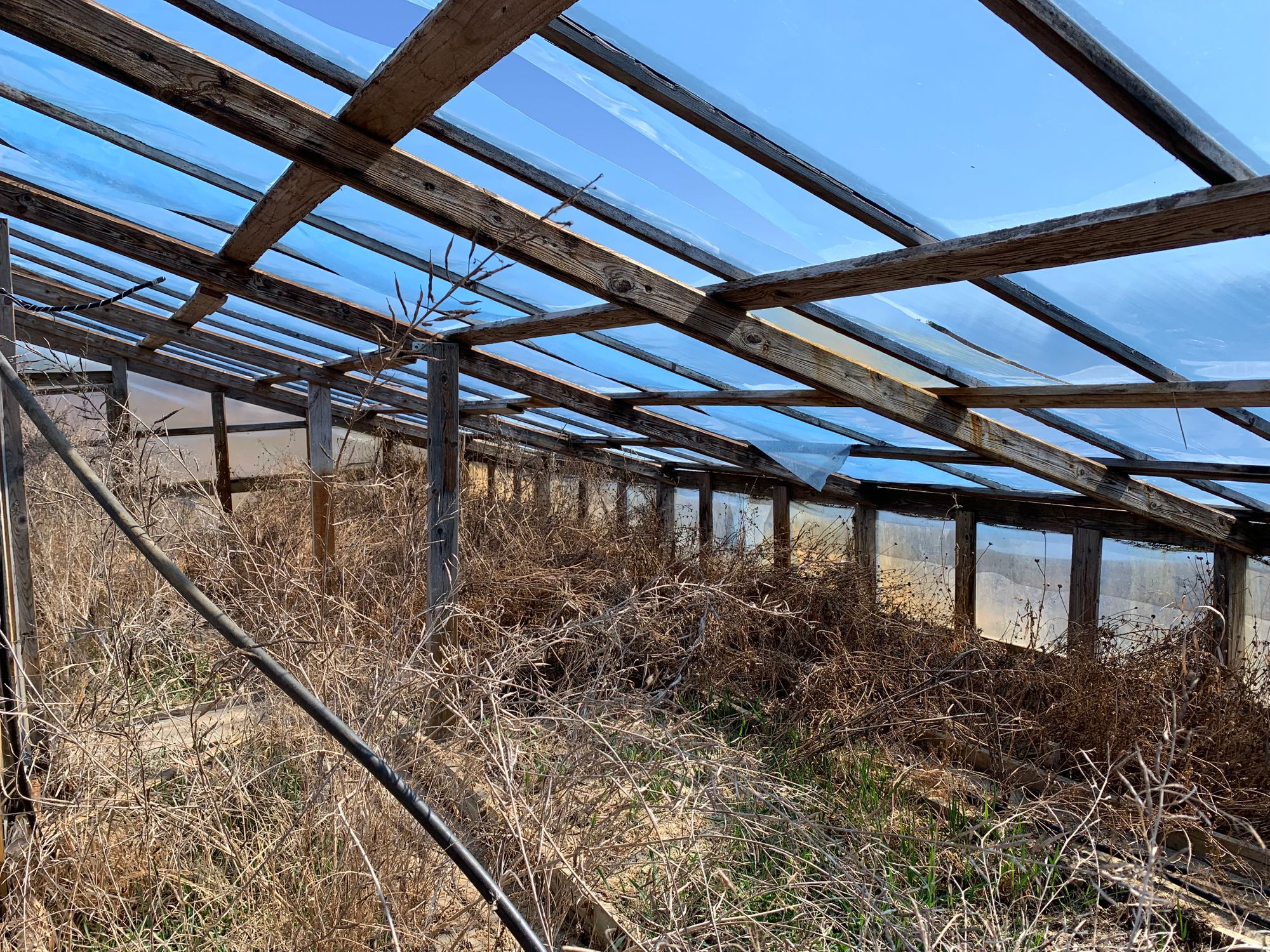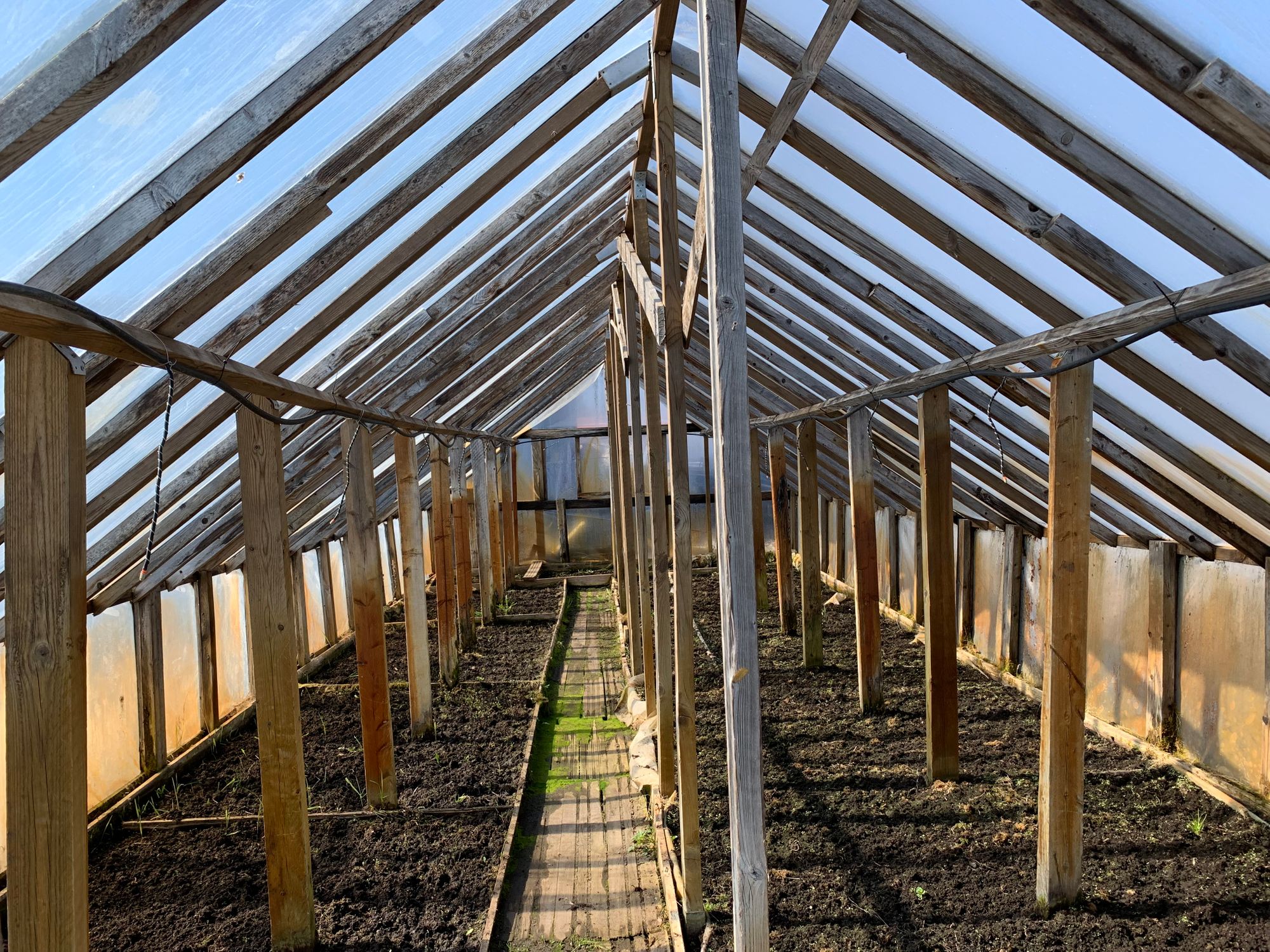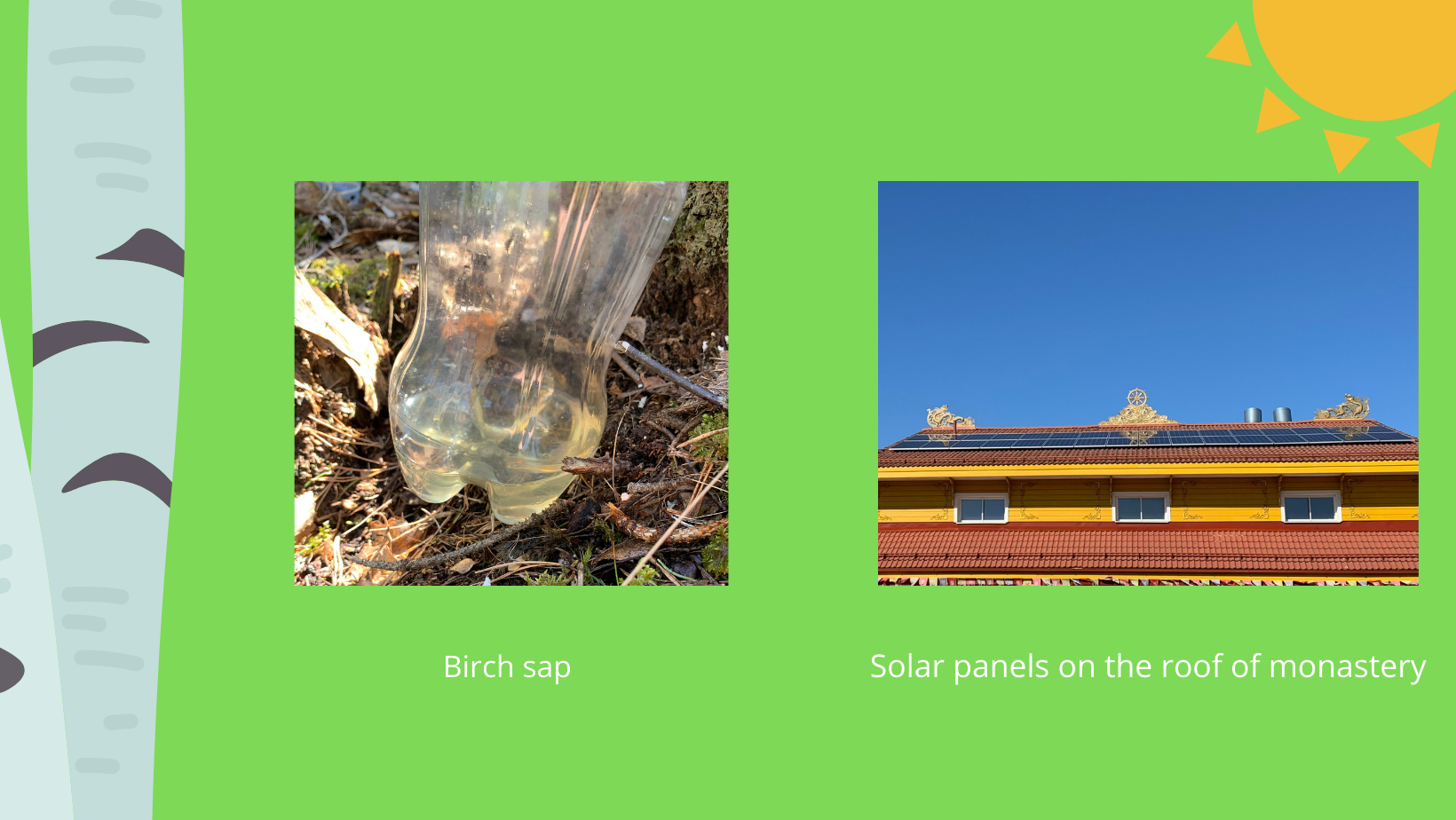 On the roof of monastery there are solar panels, which have a higher electricity yield compared to consumption in summer. There are exactly 108 panels, because number is sacred in Buddhism. At winter time Green electricity (vihreä sähkö) is being used in monastery. Lights or electrical equipment are not kept on unnecessarily, only when needed.
Metals, cardboard, plastic, glass packaging, paper and batteries are sorted and taken to local recycling points. Monastery has a 230l Kekäle home composter, where the frame is UV-protected and thick thermal insulation is cast inside.
The compost is intended for use in greenhouses and vegetable gardens. The sacrificial flower offerings for the altars are also taken to the fields after being used.
In Buddhism, koi carp symbolize the representation of courage. Thirteen koi carps swim in the courtyard pond of the monastery. The carp are the same age, although there are slight differences in size. Fishes have just emerged from under the ice after winter and are enjoying their food with a good appetite. In the future, they will have more comrades when the renovation of the monastery yard is completed.